This is a overview of how to update and change the availability, rates, minimum stay, and more on individual dates for rooms. If you are looking to make changes to your rooms over a range of dates, please refer to our other article, "Bulk Updating Availability, Rates, Minimum Stays, and More".
1. You will first need to log on to webrooms. Once you have done this it will bring you to this page shown below.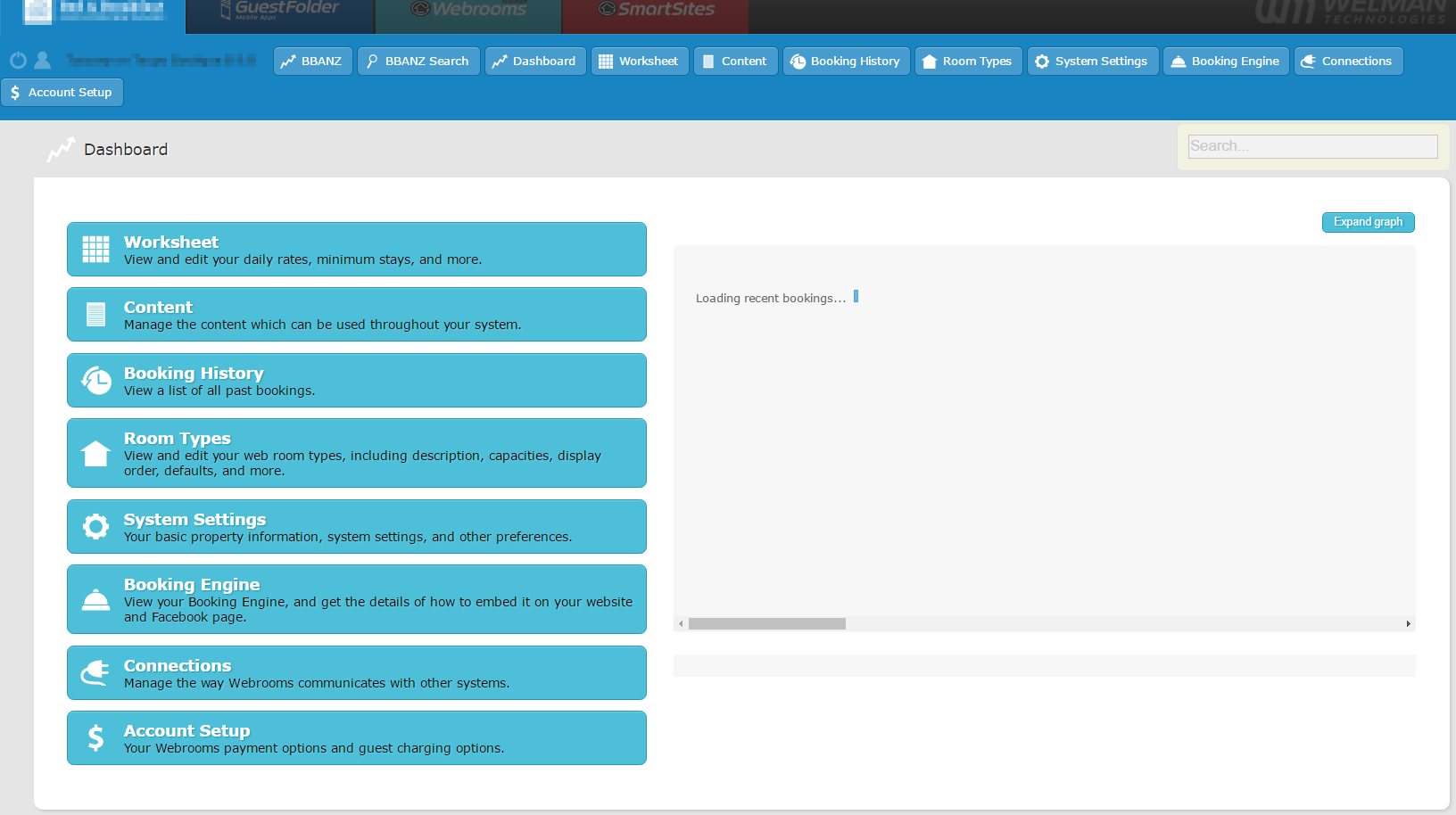 2. Once here you will need to click on the worksheet button which is at the top of the list of buttons on the left hand side, as shown above. This will then bring you to the worksheet page, as shown below.

​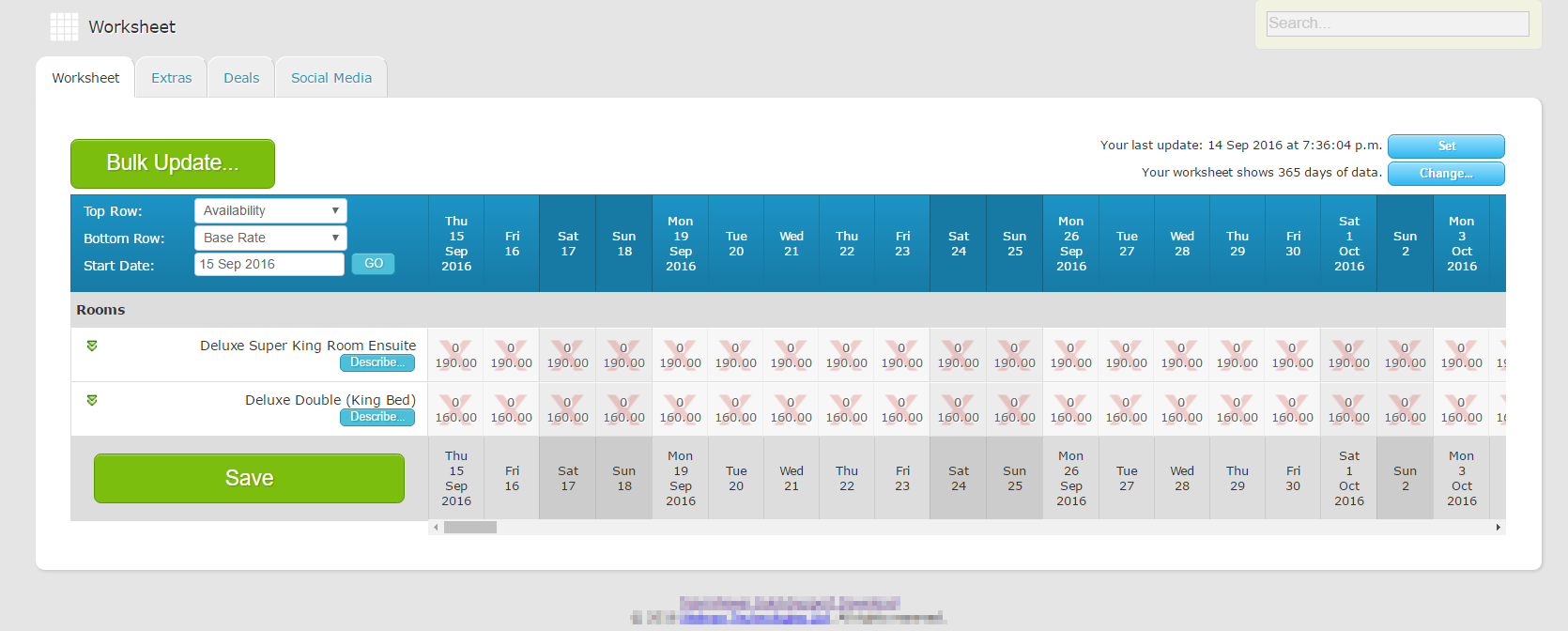 3. Now you are on this page, you will see that there is two drop down boxes that will say top row and bottom row. And in each box it will read availiability and base rate.


​
​

4. Now if you look at your rooms, next to them there are two rows, a row on the top and on the bottom. Availability is shown at the top and base rate is shown at the bottom.


​


5. So to change the availiability on individual days for a certain room, you will need to look at which day we're wanting to change and the room. So for example on the 17/9/16 for the Deluxe Double King the availiability is set at 0.


​

6. To change this from 0 to whatever number you want the availability to be set at, you need to click on the 0 on the 17/9/16. This will then be highlighted and you will be able to enter the availability number for that room on the specific date. After doing so it should look something like this.


​

7. Once you are happy with changes, click the save button that you can see in the image above. And this will finalize the changes to the availiability, it will update the system to show the availiability as per your changes. It should something like the image below.


​