OnDuty login is: https://secure.web-rooms.co.nz/
Do your first search for Accommodation and check that you property's results are as they should be. Go to the 'On Duty' page to perform the search.

If you have other services with us such as Webrooms you need to be in the 'On Duty' sub across the top:
Example search:
Select region, dates, number of guests then 'Search Availability'

Example results:
'Capacity' shows the maximum number of people that the property can accommodate for the dates searched for.
You can select 'Detail' to see more details for the rooms available at a property (room type, rates).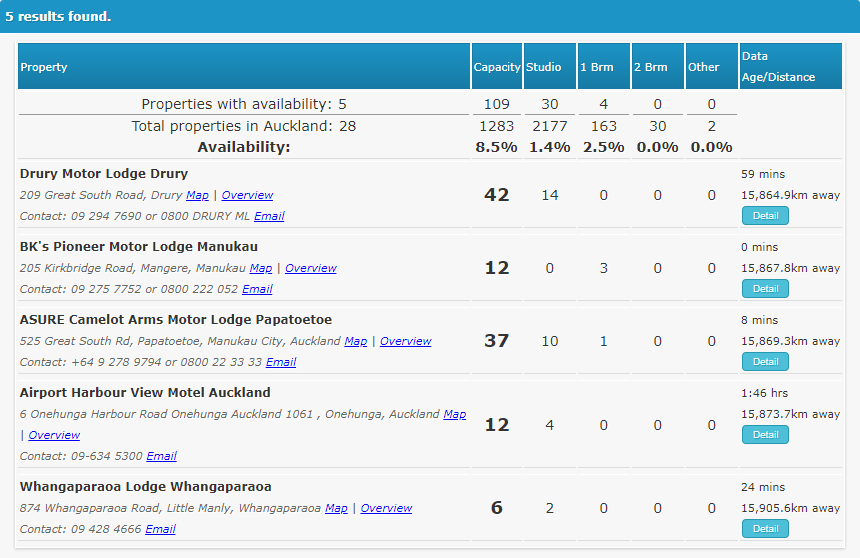 OnDuty is a reference and referral system only. Bookings are not able to be made on the system.