Login to the back-end of OnDuty is: https://secure.web-rooms.co.nz/
Email address/Username: This will likely be the email address on your property website
Password: Set password using the 'Reset your password...' option in the login page
If you do not receive a password reset email then please check spam/junk of your emails. If nothing is in spam either then it is likely you do not have an OnDuty account or the email you are using is wrong. Please then contact us at support@guesttraction.com to look into your account.
Once logged in there is an 'Optimise Your Profile' checklist on the bottom right corner. You can follow the checklist to complete your profile. More in-depth steps to setting up can be found in the rest of the guide.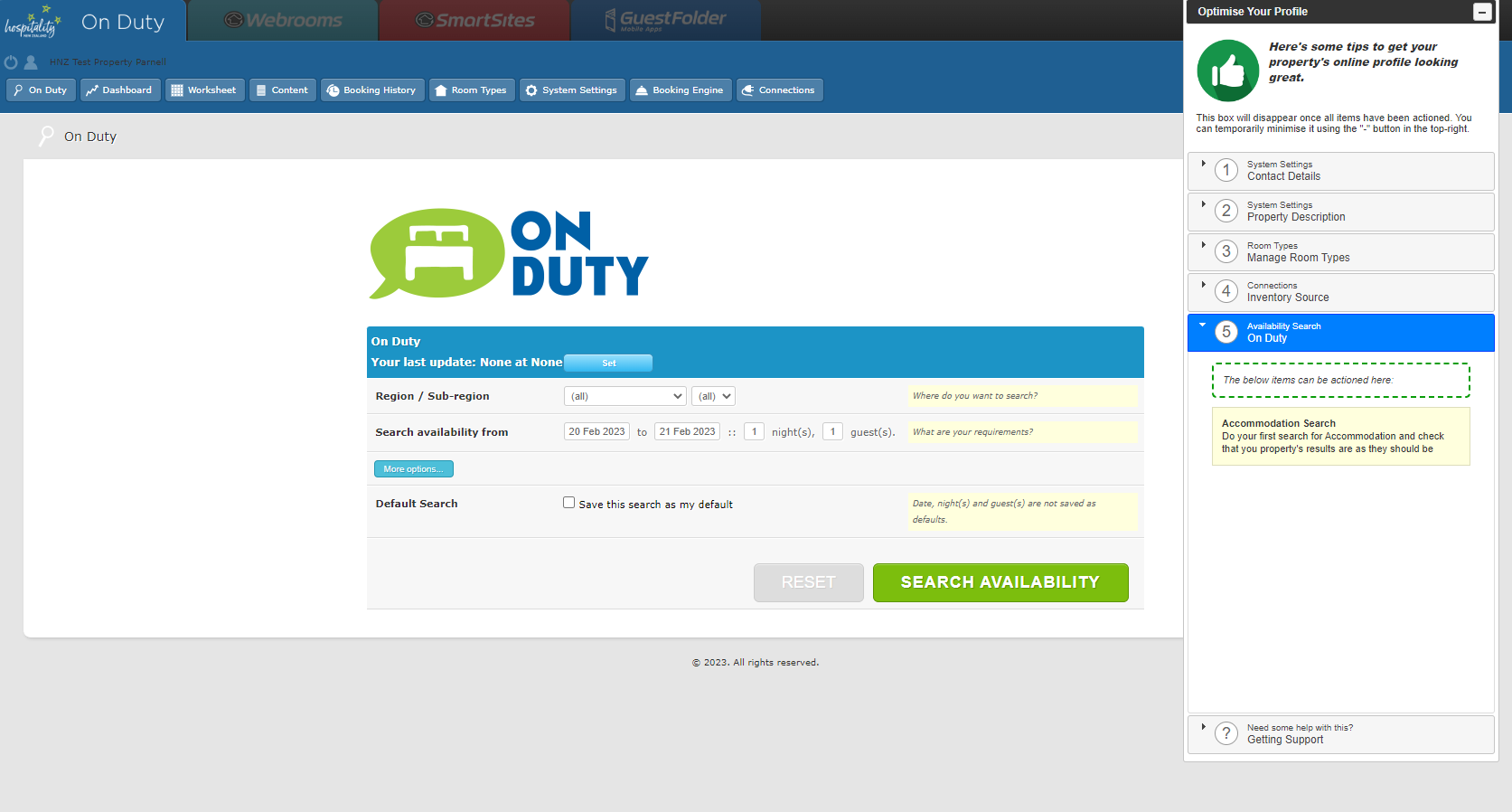 If you have other services with us such as Webrooms you need to go into the 'On Duty' sub across the top:

Proceed to Step 2: Contact Details, Property Description, Booking Parameters