Go to https://www.welman.co.nz/services/downloads.html and download RHS Webrooms Updater Installer
You may need to download certain versions of Microsoft .NET Framework in order to download RHS Webrooms Updater Installer (Microsoft .NET Framework download links can also be found on https://www.welman.co.nz/services/downloads.html)

Open the RHS Webrooms Updater and go to the 'General Settings' tab. Here you will need to set the RHS Folder to specify which folder RHS is sitting in (usually C:\RHS\)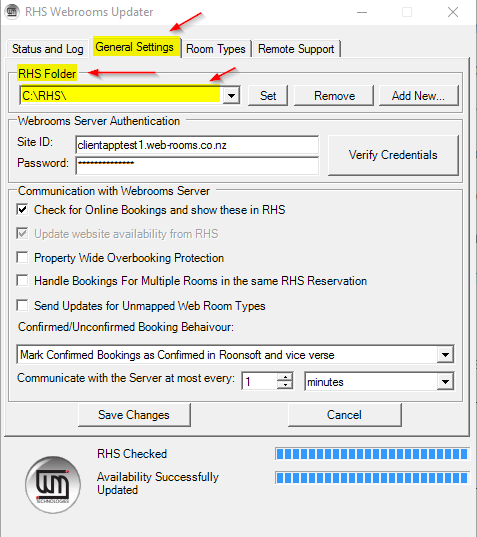 The Webrooms Server Authentication credentials you require for the updater can be found under the connections tab in your Webrooms profile (you will need to first set up your room types in Webrooms). Press verify credentials after you have entered the property ID and updates password.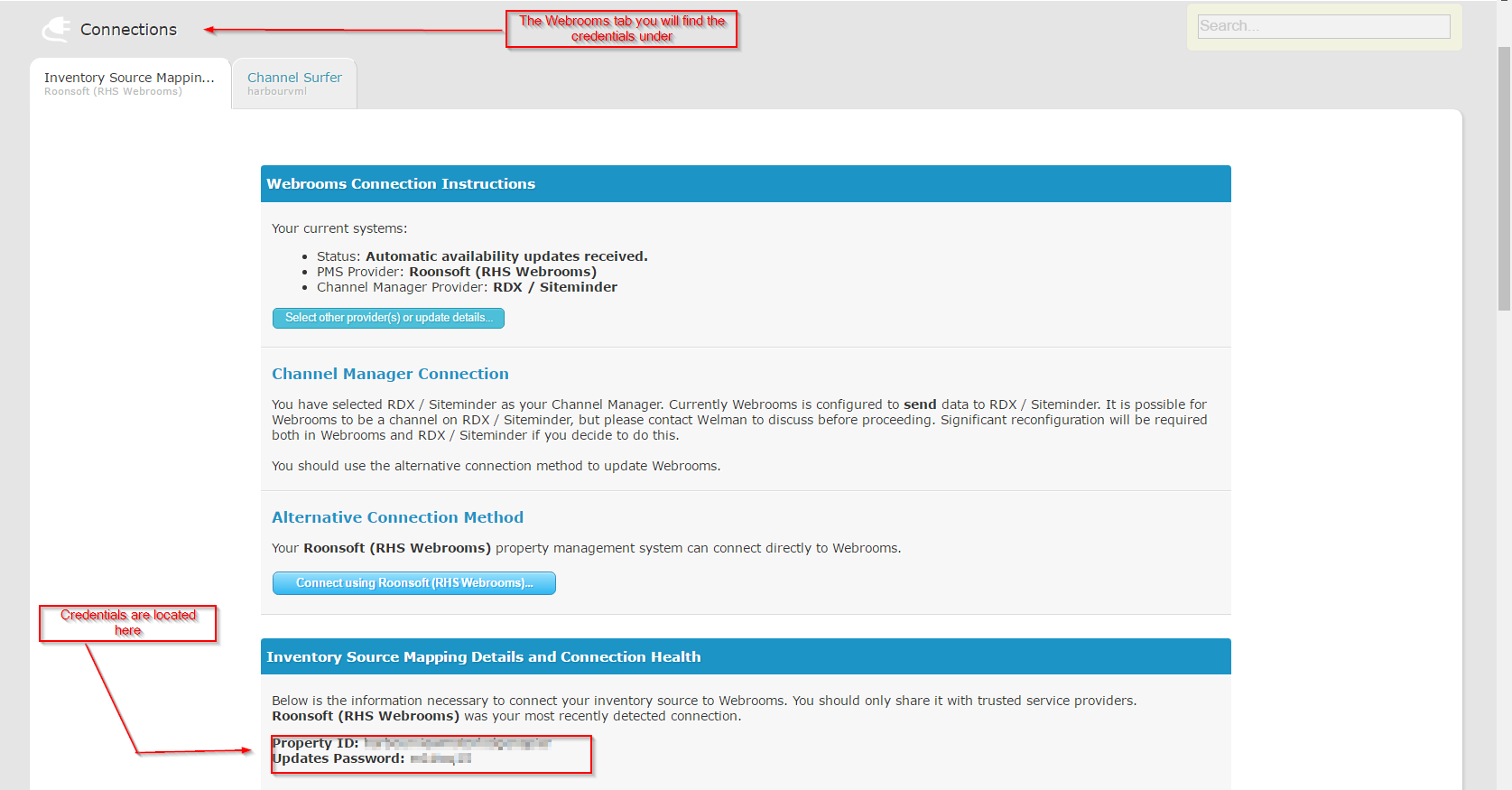 Next go to the room types tab. This is where you will have to map the rooms.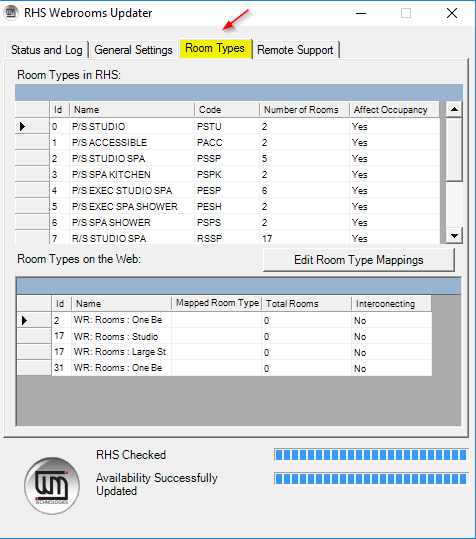 Once you are on the above screen, what you will need to do is pair the same or similar rooms to each other. This is done by clicking on the 'Edit Room Type Mappings'. The process from here you will need to select the room you are wanting map by choosing from the option in the drop down box. From there you will need to choose the corresponding room type and add it to the selection box, then click save. After doing so you will be prompted if you want to continue mapping other rooms, this is at your discretion on how many rooms you need to map.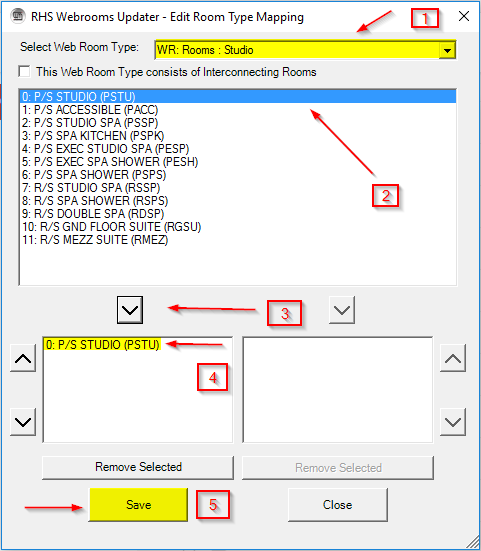 After you have mapped all the rooms in the updater, you have completed the full task, from start to finish. If there is something that does not make sense or has not been made clear, please consult the support team at support@welman.co.nz and they will be more than happy to assist you.